Dear Washington Montessori Families,
Based on all reasonable projections from federal and state guidelines, as well as guidance from public health officials and our state association, I do not believe it will be possible for us to safely gather for learning on campus for the remainder of this school year. After much consideration with the admin team, and leaders of our Emergency ResponseTask Force, we have decided to extend distance learning for the remainder of the 2019-2020 school year. This was a very difficult and carefully considered decision. We all believe holding out hope for a return to campus this year is now more torture than actual hope. Making this call now allows us to work actively and intentionally to continue to develop and evolve the best possible distance learning program for the balance of this school year. Additionally, this decision allows us to begin what has become abundantly clear will be a complicated, nuanced, and phased plan for re-opening our campus when social distancing restrictions are lifted.
We are taking all of the following into account as we plan for the weeks ahead:
WMS will extend distance learning through the end of the academic year:
In light of the current health crisis, the Board of Trustees and the Administration Team have decided to prioritize public health, for both our school and our community; when we reopen our doors we will be prepared.
We will continue our Distance Learning Program through the end of the 2019-2020 academic year. We remain committed to offering high-quality curriculum and connection opportunities, albeit virtually.
We are actively evaluating our building and facilities to assess readiness to return in the fall.
We are updating our Pandemic Preparedness Plan to address viral protocols.
Signature Experiences and transitions
We are identifying ways to replicate WMS milestones (ie. Hero's Journey Council of Elders, moving up), and meaningful substitutions for our class trips.
Our team is discussing class placements in the coming weeks, in a timeframe and manner consistent with our usual schedule. We will follow up with class placement details over Memorial Day weekend and will provide virtual visitations for students to new levels, much as we always have (albeit virtually.) More details will follow regarding moving up, and other ceremonies.
Enrollment Agreements for Fall 2020-2021
We ask you to contact Laura Martin if you have not yet returned your 2020-2021 enrollment agreement. We are committed to our community and welcome any and all conversations to facilitate our planning for placements and staffing in the Fall.
For all families whose 20-21 enrollment agreements are returned by May 15, 2020, Washington Montessori will pay for the required Tuition Refund Insurance unless you ask for those fees to be donated to the WMS COVID-19 Family Relief and Recovery Fund.
Please note, we have extended the date at which 2020-21 enrollment contracts become binding from May 1 to June 15, 2020.
As we navigate the weeks ahead, please know, as always, we are here for our families and our students. Thank you to the many families who have extended their continued gratitude and support and thank you for being part of this very special community. With grace, courtesy, and a commitment to our community, we will all endure.
With sincere gratitude,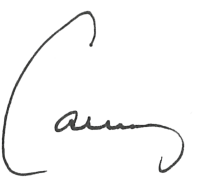 Carney M. Heavey O'Brien
Head of School