Greetings All!
As I am sure many of you have seen by now, Gov. Lamont's office issued Executive Order 7W which extends school closures through at least May 20. Based on this guidance, the earliest WMS will return to learning on our campus is after the Memorial Day holiday on May 26th. We expect the Governor's office to determine by May 20th whether a return to campus this school year is possible. As stated in my earlier update, I believe it is likely these and other restrictions will be extended through the rest of the school year. Although we will be planning for this potential eventuality, I am committed to keeping the hopeful option open for us to return before June.
In the meantime, tomorrow is Friday. We are almost there! You did it! Every week is another badge (brand? scar?) of your and your children's expanding abilities. As Emily Dickinson would say–in keeping with the theme of National Poetry month– "We turn not older with the years, but newer every day."
I am humbled and honored to have the privilege of leading this phenomenal community. As always, please feel free to reach out with questions, concerns, thoughts, ideas, or just to connect.
With sincere gratitude,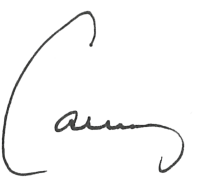 Carney