Dear Parents,

We understand that many of you may, understandably, have concerns about the 2019 Novel Coronavirus (COVID-19) and its potential impact on the Washington Montessori School community. While the threat to our school community remains extremely low, we will continue to closely monitor the situation and to follow recommendations from public health officials. We will also do our best to anticipate and prepare for all eventualities, and we encourage our families to do so as well.
As of today, there have been no confirmed cases of COVID-19 in Connecticut. The state Department of Public Health recommends following the same steps we typically use to prevent the spread of influenza and other respiratory viruses as outlined by the CDC.
Adhere to existing school health protocols for any staff/student(s) presenting as ill or any staff/student(s) who may have been exposed to a contagious disease. See WMS's protocol.

Follow established exclusion recommendations for acute respiratory illness (patients should be fever free for 24 hours without fever-reducing medications before returning to school.) See WMS's protocol.
Wash hands often with soap and water for at least 20 seconds. If soap and water are not available, use an alcohol-based hand sanitizer with at least 60% alcohol.
Provide adequate soap, paper towels and other cleaning supplies in bathrooms and other wash areas.
Avoid close contact with people who are sick and encourage families to keep ill students at home.
Remind students to cover their mouths and nose with a tissue or sleeve (not hands) when coughing or sneezing.
Have custodial staff clean and disinfect frequently touched objects and surfaces according to product directions and their facility's policy.
Strongly promote the annual flu shot for all students and staff
As we approach March Break, we encourage families to be prudent in their travel choices. At this time, the U.S. Centers for Disease Control and Prevention (CDC) has provided the following travel health notices:
Warning— Level 3, Avoid Non Essential Travel
CDC recommends that travelers avoid all nonessential travel to the following destinations:
Alert— Level 2, Practice Enhanced Precautions
These destinations are experiencing sustained community transmission of respiratory illness caused by the novel coronavirus (COVID-19). The virus can spread from person to person. Older adults and those with chronic medical conditions should consider postponing nonessential travel.
Watch— Level 1, Practice Usual Precautions
Practice usual precautions for this destination, as described in the Travel Health Notice and/or on the destination page. This includes being up-to-date on all recommended vaccines and practicing appropriate mosquito avoidance.
Because the situation with respect to the coronavirus is so fluid, we encourage you to regularly review the CDC Coronavirus Disease 2019 Information for Travel website for the latest information about CDC travel health notices when making travel decisions for your family. Looking at today's current advisories and realizing this is an evolving situation that in 3 weeks may look completely different, we are prepared to follow CDC and local health authorities' recommendations regarding quarantine and health monitoring.
The WMS weekly email will be sent on Friday, March 20, and will include a mandatory travel survey to all WMS families. We ask that all families complete the survey by Saturday, March 21 so that we can work with Linda Valletta, our school nurse, and other public health officials to adequately assess any potential issues before returning to school on Monday, March 23.

All families must complete the survey before returning to school.
I thank you in advance for your cooperation in maintaining a safe and healthy environment for our community.
Sincerely,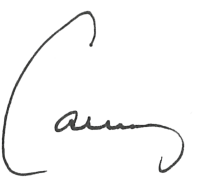 Carney M. Heavey O'Brien
Head of School