Dear Parents,

As I'm sure you are aware, yesterday the World Health Organization declared the coronavirus outbreak a pandemic due to the speed and scale of its transmission across the globe. The WHO has called for urgent and aggressive action – with containment as the central pillar.

Recognizing our role in mitigating the possible effects of the spread of COVID-19, we have decided to delay our return from March Break for at least two weeks and to implement distance learning protocols. This was not an easy decision, but after careful consideration, we believe it is the only responsible choice. We also hope that by announcing closure now, you will have as much time as possible to make plans for your own families. Since we will not be returning from March Break as originally planned, we will hold off on sending a travel survey to families at this time.

We will consider Monday, March 23 and Tuesday, March 24 snow days, and will begin implementing distance learning protocols on Wednesday, March 25. Distance learning will vary by level and will be explained in further detail by your children's teachers in the coming days.

We understand the decision to close greatly impacts our families, but we do believe it is in the best interest of the WMS community, and for the larger community as well. We will continue to monitor the situation and to keep you informed as it evolves. Based on the situation's current trajectory, we have no choice but to rethink the Middle School's upcoming service trips out of state. While we do know the trips to North Carolina and Boston must be cancelled, we hope we are able to come up with alternative experiences without putting our students and teachers at risk.

When we do return to school, there will be some new faces. February seems to have been the month of "once in a lifetime opportunities" for a few of our staff. Jenna Laigle, our Elementary Spanish teacher (who also works for her family's dance studios), has accepted a performing arts opportunity in California. Ellen Hadad, who is part of our Learning Support Services team and has lovingly served our school in many roles over the years will be taking on a new opportunity for the State of Connecticut teaching, managing and supporting a team of individuals with various disabilities. This opportunity was time-sensitive and though Ellen would have preferred to stay at WMS through the end of the school year, it simply was not possible.

While we realize a midyear transition is not ideal, we are confident in our plan moving forward. We are fortunate to have exceptional professionals ready to step into the teaching positions and we are committed to making these transitions as smooth and positive as possible.

We are delighted to have Cecilia Buck Chowdhury, WMS parent of Elena (7th grade), transition onto our LSS team. Cecilia is a remarkably well-suited replacement for Ellen. She has both general teaching experience and specific literacy training. She holds an Associate Certificate from the Academy of Orton Gillingham Practitioners. For the past three summers, she has taught at Kildonan School's Camp Dunnabeck, working one-on-one with students who have dyslexia and other language-based learning differences. Cecilia also has worked since 2015 as a substitute teacher in Region 1 and Region 12 schools, teaching kindergarten through 12th grade, implementing lesson plans for a range of subjects from art to literature. Most recently she has been providing literacy support in some of these schools. Beyond her experience and capability, Cecilia embodies the culture of WMS, possessing a deep respect for the child and reverence for education.

We are equally fortunate to welcome Abby Delgado Calderon to our Spanish faculty. Abby earned her Bachelor's degree in Journalism from the Universidad Latina of Costa Rica and has broad experience in writing, translating, teaching literacy, and working with children in childcare and teaching swimming.

Our outgoing and incoming teachers are working together to plan for the rollout of our first week of distance learning. We will have a plan in place for ongoing support for both Cecilia and Abby when we return to campus.

As always, thank you for your help in maintaining a safe and healthy environment for our community. I am confident we will navigate these challenges with grace, courtesy, commitment and creativity. Stay well and please feel free to reach out with any questions.
Sincerely,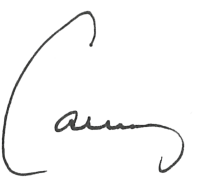 Carney M. Heavey O'Brien
Head of School