Greetings All!
In light of the Thursday, March 26 update to The Governor's Executive Order 7N in which he further restricts social and recreational gatherings to no more than 5 people effective immediately, and through April 30, 2020, we will officially extend distance learning through May 1, with a potential return to campus on May 4 unless the executive order is earlier modified, extended or terminated.
For our planning purposes, I think it is important for you all to know I believe it is likely these and other restrictions will be extended through the rest of the school year. Although we should be planning for that potential eventuality, I am committed to keeping the hopeful option open for us to return to campus before June.
So much has changed since we gathered together exactly a month ago at our annual auction. As I reflect on the themes of that evening, I am reminded of one of Dr. Montessori's quotes, "The training of the teacher is something far more than the learning of ideas. It includes the training of character, it is a preparation of the spirit." Never has this felt more poignant. It has been my genuine honor to bear witness to, and support where I can, the astounding professional development and phenomenal work accomplished by our faculty this past week!
When our teachers left for spring break, we had planted the seeds for the potential need to deliver our unique Montessori program remotely. As with all our faculty's endeavors, this new mode of engagement is being built intentionally and carefully to ensure delivery of an exceptional program. The first "mini-week" created and curated by our faculty during the two "snow days" returning from break was originally designed as the beginning of a ten-day plan and is now being expanded to include a broader WMS distance learning experience.
I think of this tiered rollout as the phase-in period at the beginning of a new school year. We are "growing a large family" rather than "delivering a litter of puppies." We are, together, getting to know and be comfortable with each element of distance learning before adding the next. As we add each tier, both teachers and families can grow with confidence—not necessarily the quickest way but much more effective in the long run.
During the first week of our Distance learning "phase-in," we concentrated on the core developmental needs of each level. We focused the development of live distance learning on Upper Elementary and Middle School students for whom this mode of delivery is most accessible. Our Lower Elementary Students engaged in the first trial of a live "circle time." Finally, our efforts to connect the community in this first mini-week included each classroom sharing a link to a Google photo folder in which families have been sharing moments of distance learning with our teachers and each other.
Here are a few additions families can anticipate in their Learning and Work Plans as we enter the first full week of delivering WMS Distance Learning:
YCC: Familiar songs and stories recorded by teachers.
LS: Video lessons presented by teachers linked in Weekly Learning Plan
LE: Zoom Classroom time both in small groups and as full classes.
UE: Updated lessons and audiobooks linked in Weekly Learning Plan
MS: 8th-grade meetings with Carney
Learning Support Services: Services added for all students currently working with the LSS team.
I am also excited to introduce Valerie Cooper, who will be helping us pilot a school counselor program. Valerie, who holds a Masters in Human Services and Counseling, is also the parent of WMS alums and has worked with us before as an instructor of Mental Health First Aid training. Valerie has generously offered herself as a resource to faculty, students, and families navigating this new normal of distance learning and connection. It is our hope Valerie will be an excellent resource for guidance on topics to include but necessarily limited to ADHD, executive functioning skills, stress reduction, and parenting questions. Parents can reach Valerie via email at vcooper@washingtonmontessori.org.
Next week, beginning April 6, we look forward to the content our specialists are preparing! Stay tuned for PE with Dominic and Greg, Music with Matilda and Kate, Art with Emily and Kaitlin, Spanish with Abigail, and more!
Although this new platform is in many ways strange and stressful, I take comfort knowing we are all in this together. We have immense potential collectively as a community to create something truly exceptional. As Dr. Montessori reminded us, "Imagination does not become great until human beings, given the courage and the strength, use it to create."
Looking forward to unveiling our collective strength and courage,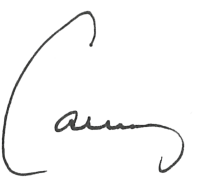 Carney M. Heavey O'Brien
Head of School