Dear Parents,
As promised, we have continued to closely monitor the coronavirus situation and its potential impact on the WMS community. As recommended by the CDC, we are sharing WMS's Pandemic Preparedness Plan with you so that we may all work together in order to be best prepared for any eventuality. The PPP may be accessed here. It is important to note that we will continue to adjust this Pandemic Preparedness Plan as the situation concerning the coronavirus outbreak evolves.

As you will see, the PPP is organized into 4 stages of risk across a variety of categories including campus access and program delivery. As of Thursday, March 5, WMS is following all protocols under Risk Stage 2. While we expect parents to read the document in its entirety, we would like to point out the following.
There still have been no confirmed cases of COVID-19 in Connecticut and the state Department of Public Health continues to recommend following the same procedures used to prevent the spread of influenza and other respiratory viruses as outlined by the CDC. They are:
Adhere to existing school health protocols for any staff/student(s) presenting as ill or any staff/student(s) who may have been exposed to a contagious disease. See WMS's protocol.

Follow established exclusion recommendations for acute respiratory illness (patients should be fever free for 24 hours without fever-reducing medications before returning to school.) See WMS's protocol.
Wash hands often with soap and water for at least 20 seconds. If soap and water are not available, use an alcohol-based hand sanitizer with at least 60% alcohol.
Provide adequate soap, paper towels and other cleaning supplies in bathrooms and other wash areas.
Avoid close contact with people who are sick and encourage families to keep ill students at home.
Remind students to cover their mouths and nose with a tissue or sleeve (not hands) when coughing or sneezing.
Have custodial staff clean and disinfect frequently touched objects and surfaces according to product directions and their facility's policy.
Strongly promote the annual flu shot for all students and staff
In response to increased concern regarding infectious diseases during Risk Stage 2, we are encouraging non-contact greetings for all members of the WMS community. Please help us model this behavior by refraining from hugs, kisses, handshakes, etc. We have also stopped food preparation activities at the YCC, LS and LE levels; established regular hand-washing routines upon entering classrooms across all levels. Again, please read the PPP in its entirety for more.

We continue to encourage families to be prudent in their travel choices. At this time, the U.S. Centers for Disease Control and Prevention (CDC) has provided the following travel health notices:

arning— Level 3, Avoid Non-Essential Travel
CDC recommends that travelers avoid all nonessential travel to the following destinations. *Students who have travelled to a country with a CDC LEVEL 3 WARNING must remain home for 14 days upon return.
Alert— Level 2, Practice Enhanced Precautions
These destinations are experiencing sustained community transmission of respiratory illness caused by the novel coronavirus (COVID-19). The virus can spread from person to person. Older adults and those with chronic medical conditions should consider postponing none
Watch— Level 1, Practice Usual Precautions
Practice usual precautions for this destination, as described in the Travel Health Notice and/or on the destination page.
Because the situation with respect to the coronavirus is so fluid, we encourage you to regularly review the CDC Coronavirus Disease 2019 Information for Travel website for the latest information about CDC travel health notices when making travel decisions for your family.
The WMS weekly email will be sent on Friday, March 20, and will include a mandatory travel survey to all WMS families. We ask that all families complete the survey by Saturday, March 21 so that we can work with Linda Valletta, our school nurse, and other public health officials to adequately assess any potential issues before returning to school on Monday, March 23. If we determine a family poses a risk to the safety of the school community, we will contact families individually.

All families must complete the survey before returning to school.

I thank you in advance for your cooperation in maintaining a safe and healthy environment for our community.
Sincerely,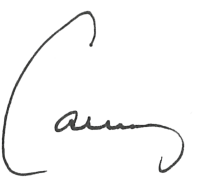 Carney M. Heavey O'Brien
Head of School